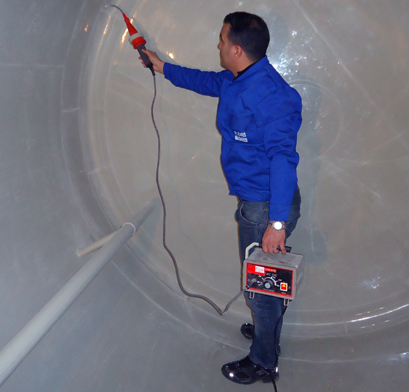 Manufacturing control test
SMART COMPOSITE COMPANY (SCC) performs the necessary controls upon receipt of raw materials (resin, fiberglass, etc.) used in the manufacture of our products, to ensure their compliance with the required specifications.

We also have a quality control laboratory able to measure laminate properties. The manufactured composite undergoes the following tests:
Dimensional testing.
Mechanical testing.
Loss on ignition testing.
Weld testing.
On site quality control
On the assembly site, the quality control technician performs weld testing, assists in boiler equipment tightness testing and ensures the application of pressure tests on the piping circuits, according to customer requirements.